Plants vs. Zombies Garden Warfare: Garden Variety has been announced as the first DLC for PopCap's multiplayer madcap third-person shooter on Xbox One and Xbox 360.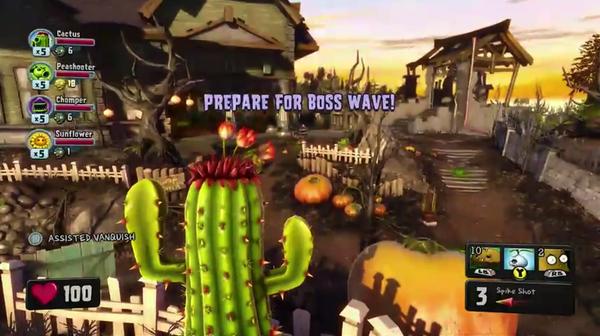 According to Polygon, The new DLC will be released tomorrow as a mandatory update and adds Chomp Town, a small 8v8 urban map. Chomp Town includes multi-level restaurants and shops, as well as graffiti-sprayed back alleys.
The map has been designed around a new mode called Gnome Bomb which has each side try to secure a bomb (strapped to the back of a gnome) and detonate the device at bases. You'll also be able to play other modes in Chomp Town, including Team Vanquish.
In addition to the above, new powers will also be available to all classes. Each class gets three new powers, which are generally more intense versions of their standard abilities.
"This DLC offers a lot of new gameplay," said Lindley. "These layers affect teamplay and strategy while giving players tons of new ways to customise their characters."
What do you think? Sounds little a pretty decent free update.